Courtesy Visit of Ambassador of Romania
16 February 2022, USM Deputy Vice-Chancellor (Academic and International), Professor Dato' Dr. Narimah Samat today received a courtesy visit from the Ambassador of Romania to Malaysia, Her Excellency Mrs. Nineta Bărbulescu at The
Bricks@USM>
.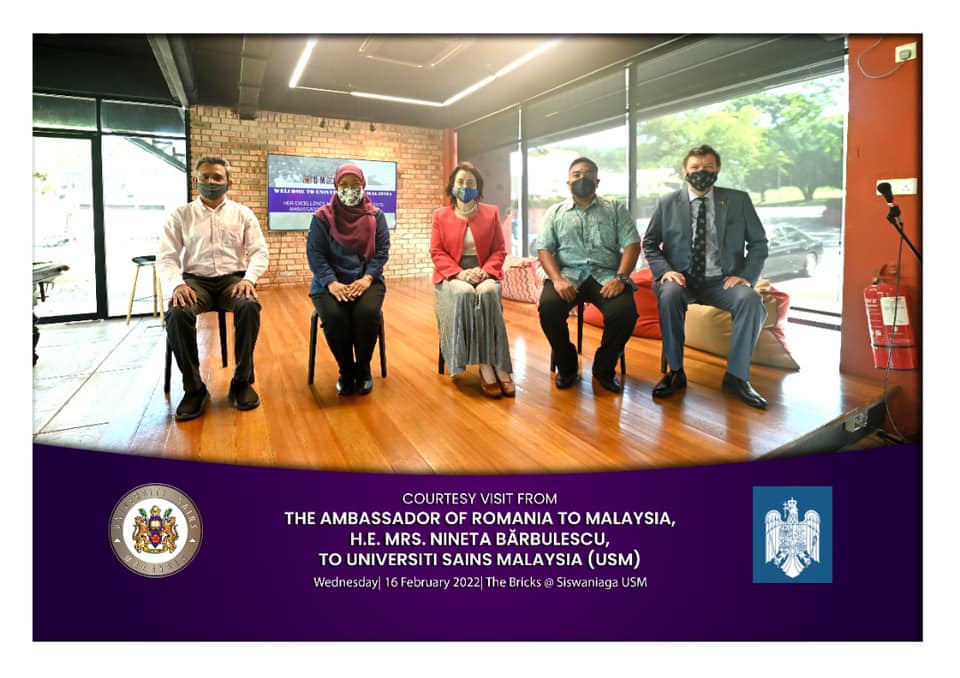 The aim of the visit is to provide insights into the collaboration with USM in areas of academic (Erasmus Plus grant), research and innovation, mobility programmes and branding positioning, in order to enhance and increase the numbers of students from Romania and also the possibility of having student exchange programmes.
We hope that this cooperation will further strengthen the bilateral relation between USM and Romania.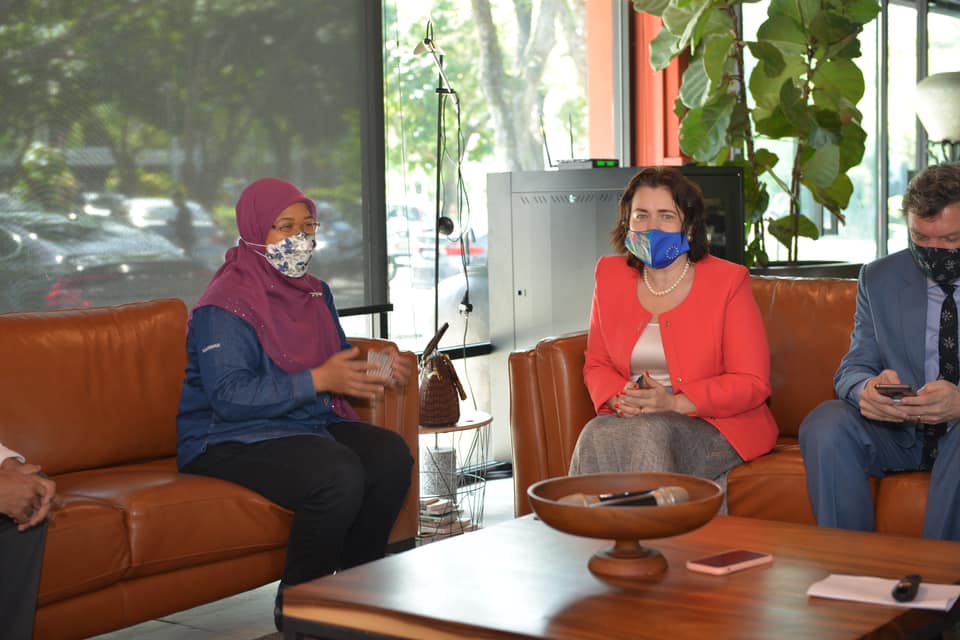 Her Excellency was accompanied by her husband. Also present were the Director of International Mobility and Collaboration Centre (IMCC), Aizat Hisham Ahmad; Lecturer from the School of Biological Sciences, Professor Dr. K. Sudesh Kumar C. Kanapathi Pillai; officers from the USM Academic and International division; and Romanian PhD student from the School of Languages, Literacies and Translation (SOLLAT), Spatariu Catalin.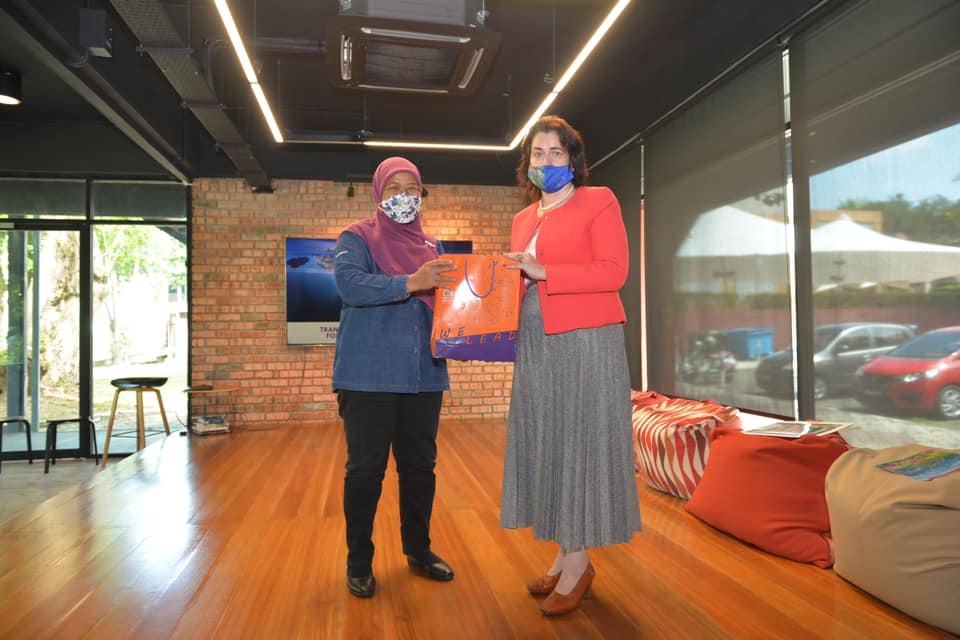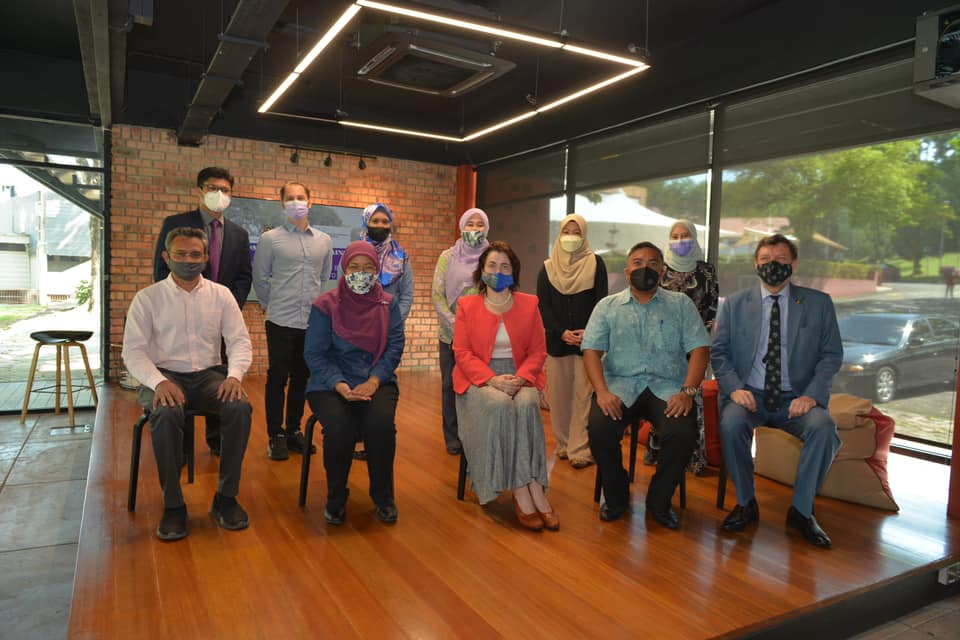 Sources: Universiti Sains Malaysia official Facebook